A ChatGPT Chatbot with Images Increases Sales by up to 16x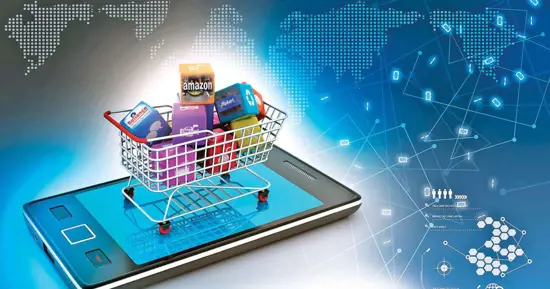 eBay research shows us that displaying product images significantly increases sales. According to the researchers this effect occurs because of trust increasing exponentially the more product images you display in your E-Commerce website.
This means that having one product image doubles your sales. Having two product images doubles it again. The effect obviously only lasts for some 5 to 10 images, so don't believe you're going to sell 1 million times more product by adding 1 million images 😉
However, the conclusion becomes ...
You can sell 8 to 16 times as much product if your custom ChatGPT Chatbot supports images
If you want to have a ChatGPT Chatbot that displays images for you automatically, you can create a demo chatbot here and try out for 7 days. Notice, our demo chatbots don't always displays images, and might display the wrong image sometimes - But a production grade chatbot can display any image you wish, and as many images as you wish, as long as you've got these images publicly available in your CRM or E-Commerce system somehow.
ChatGPT in E-Commerce
One of our most important verticals as a custom ChatGPT Chatbot provider is E-Commerce, and our custom ChatGPT Chatbot happens to support images. You can try it out by asking it in fact.
This implies that if you're using a chatbot without image support, and your competitor is using a chatbot that supports images - Your competitor's chatbot will sell 8 to 16 times as much product as your chatbot.
This makes images the absolute most important feature you should ask your chatbot provider about
Why Images are so Important in E-Commerce
Images of your product builds consumer trust. Images is the closest thing we come to physically holding the product in your hands. We also know that larger images have better effect than small images. This is why Amazon implemented the "zoom to inspect product" feature some 10 years ago. Being able to zoom in and check out the product in details allows the user to remove uncertainty related to the product.
Psst, try asking our chatbot again: Can I get ChatGPT on WhatsApp? - For then to click the image. This maximizes the image to its maximum width and height. Below is an example of maximising our WhatsApp image given to us by our chatbot.
In their paper called Understanding Image Quality and Trust in Peer-to-Peer Marketplaces researchers from Cornell concluded with that the following points are important when consider images for your E-Commerce website.
Aspect ratio
Brightness and contrast
Etc ...
Another study in the subject concluded with that the ability to zoom and also see the product from multiple angles was important.
To understand why images are so important let's look at one of Nike's images of their products - At which point I suspect it becomes brutally clear why they're selling so many shoes.
Brighness - Check!
Contrast - Check!
Large image- Check!
Etc, etc, etc ...
Or, let's turn it around ...
Would you buy a pair of shoes without having seen them?
Important E-Commerce Chatbot Questions
If you're serious about E-Commerce you already know that details and science is everything. Below is a list of questions you should ask your chatbot provider to make sure you've chosen the best:
Can you collect emails?
Can you theme my chatbot?
Is your chatbot SEO optimised?
There are a bajillion additional questions you should ask, but below are the answers we would give you to the above questions:
Yes, you can chose from 20+ pre-defined themes, and we can also create a complete custom theme for you if you order at least our professional plan.
There are of course a bajillion additional questions you should ask your ChatGPT Chatbot provider before committing to a specific vendor, but I'll leave those for another day, since I'll need something to write about tomorrow too. However, if you've already purchased a ChatGPT Chatbot, go to your own website and ask your own chatbot the following question:
Can you display images?
If it's a no, you can contact us here to upgrade to a chatbot that can ... 😉
Conclusion
This implies that not all ChatGPT chatbots are created equally, and if you have an E-Commerce website, your first question to the chatbot should be the following:
If the chatbot comes back with something such as "I am sorry, as a large language model and AI chatbot I cannot display images" - It might be smart of you to move onwards on your list of ChatGPT Chatbot providers - Especially if you're in the E-Commerce business. If you want to discuss how we can help you with your E-Commerce initiatives, we'd love to hear from you. E-Commerce happens to be one of our primary verticals and something that's close to our hearts.