Celebrating 1,000 ChatGPT Chatbots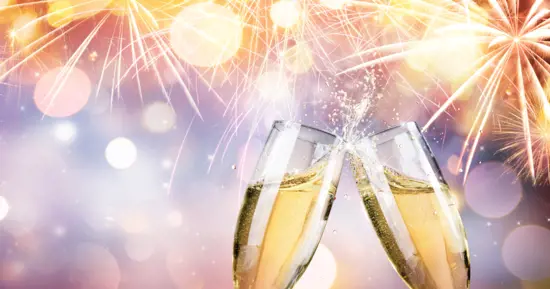 Since we started AINIRO in April, we have delivered 1,000 ChatGPT website chatbots 🥳
This implies we have scraped 1,000 websites, created 1,000 embed scripts, and had 1,000 people and companies trust us with their data. Most have been small companies, but we've also been dealing with the occassional giant, such as for instance.
Ernst & Young
CouchBase
The Government of Singapore
The State of Mississippi
ESRI
Many banks, financial institutions, and larger insurance companies
Thank you to all of you for putting your trust in us, we love you all 🥰
Lessons learned
How could a tiny Norwegian startup, bootstrapping their company on $7, outperform the titans in the industry such as HubSpot, Google, Microsoft, and Facebook? For us that question is easy to answer. We focus on 3 things.
Quality
Quality
Quality
While everybody else are running around thinking about packaging, sales pitches, GTMP, marketing, ProductHunt launches, and everything but quality - We're putting all our efforts into product quality! If it doesn't increase quality of services, we don't even want to discuss it. At AINIRO everything evolves around the axiom of quality. If somebody beats us in the short run by focusing on other things, we don't really care. In the end the only thing people will really care about is quality. Nothing else matters.
In addition we've got a whole fleet of amazing partners, helping us spread awareness of our product. Even though we've got probably the most technical internet-based product that has ever existed, the paradox is that our primary marketing channel are our friends and partners telling others about our product through word of mouth.
Thank you to all of you, we love you all 🥰
Why Quality wins
In the short term you can get a lot of attention without quality, by focusing on ProductHunt launches, Social Media Strategy, Product Marketing, etc. However, in the long run the only thing that matters is happy clients, knowing they've got the best tech that money can buy, for an inexpensive price, telling all their friends about the amazing tech and quality of service.
When Google launched their search engine, there existed 17 search engines worth more than 1 billion dollars. Google cleaned out the entire market in a couple of years because they had a superior product. We're not Google, in fact quite the contrary, we've positioned ourselves such that we can run the company for 1,000 years with zero revenue - And we will for the record if required. But there are lessons to be learned from Google's launch, which is focus on quality, don't bother what everybody else are doing, and deliver kick ass product!
The #1 ChatGPT Chatbot
The above is our slogan on our ChatGPT chatbot landing page. Even our competition is acknowledging that fact when nobody is looking. Companies with billions in revenue, and A and B VC rounds, are telling me on private chats that they're amazed by our product quality. Nobody understands how we can pull it through.
For us that is quite easily explained. Once you stop running around focusing on irrelevant things, ignore everybody else, and exclusively focus on product quality - Becoming the #1 ChatGPT Chatbot SaaS vendor becomes inevitable.
We used to list our features on our ChatGPT Website Chatbot page. We had to remove it, it was 7 pages of scrolling, and nobody cared because whatever others asks of us, we simply deliver. Even the things we currently cannot do, we're typically able to deliver in some few days after it's being proposed.
Compare us to anyone
We rarely do this. We did a comparison between HubSpot's Chatbot and our chatbot, but we rarely do this. Instead of spending our time creating feature matrixes, comparison to competitors, risk analysis - We just create kick ass product while delivering kick ass service.
However, if you would like to compare us to anybody else out there, feel free to have a go at it. Everyone who have been previously doing that exercise have always sent us an email such as follows
I am writing this email to express how impressed I am with your AINIRO chatbot technology. I have never seen anything quite like it as I have tested many other chatbots and they always leave me feeling like they are just not good enough to implement, but your chatbot is very different and is the very first one that has really impressed me. What has also impressed me are the many unique capabilities that can be integrated from within your chatbot. I put the chatbot through its paces and received all the responses that I was looking for, hence why I am writing this email to you and your team.
And that's all you really need to know. If you chose us as your chatbot service provider you can sleep like a baby at night, knowing with 100% certainty that you're using the best of the best of the best. Not because we say it, but because that's what our customers are saying. We get emails like the above several times every single week.