Earn Extra Money as an AI and ChatGPT Affiliate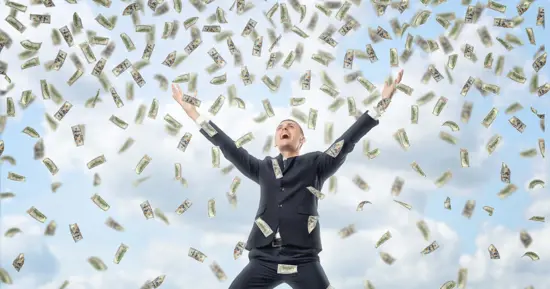 We have just recently launched our affiliate program where we share 20% of first years revenue with you. Since we provide 30% discount for clients paying for one year ahead, this means that one sale typically becomes €588 for our least expensive plan. 20% of 588 is €117 to you 😎
If you've got a YouTube channel with 250,000 subscribers, and you've got on average 25,000 views per video, and you can get 0.1% of your viewers to sign up for a professional plan with us, this becomes 25 sales. 25 multiplied by 117 becomes €2,925 in your pocket.
We suspect this is the sweetest affiliate deal in the AI space today!
How it works
You contact us and we approve you, at which point we will give you a unique "affiliate id". Everytime you share alink to our website, you need to associate the link with your affiliate id. However, we've made this ridiculously easy for you.
Basically you provide your affiliate id here, and every time you click one of our share buttons, your affiliate id will be automatically associated with the link you share. In addition, our share buttons will use ChatGPT to generate super high quality SMO optimised status updates for Facebook, LinkedIn, and Twitter. You can scroll to the bottom of this article and try it out for yourself. Below is a screenshot to make sure you understand what I'm talking about.
This implies that all you need to do literally, is to click a button, and you've got super high quality social media optimized status updates, automatically associated with your affiliate id, ensuring everybody who clicks the link and buys provides you with a 20% kickback.
We also have 100+ high quality articles on our site, covering anything related to AI and ChatGPT, allowing you to use these as "your public opinion" about almost any topic that is currently being discussed related to AI - And we typically create 3 to 5 new articles every single week, giving you an "endless source" of new quality articles to share.
Examples
If you've got 5,000 friends on Facebook who are interested in AI, and willing to do B2B business purchasing SaaS products - And 1% of these purchases our least expensive professional plan for a year ahead, to save 30%, you're selling 50 chatbots. 50 multiplied by 588 multiplied by 0.2 becomes €5,880 for you.
If you've got LinkedIn Sales Navigator, and you send 1,000 InMails about our product per month, and 2% of these converts into paying customers, you've got €2,352 in commission for a month worth of work.
If you've got a YouTube channel and you create a "feature video demonstrating our chatbot products", and you've got 25,000 viewers, where 0.1% of these converts to paying clicnts, your part becomes €2,940.
Who should join?
Unless you've got some sort of leverage, such as 5,000 friends on Facebook, 3,000 followers on LinkedIn, or are willing to use InMail through Sales Navigator or something similar - You should probably pass on this offer. Nothing personal, but it's all about numbers really. And you need large numbers to actually make any money doing this.
If we realise you're using your own affiliate ID to purchase a chatbot for yourself, we will terminate your affiliate ID entirely, and stop paying out commissions. The idea of the affiliate program is to attract new users, not to give you a discount on a chatbot.
However, if you've got some social media leverage, and/or are willing to put down work to contact prospects, I suspect this can become an easy additional income for you, allowing you to make quite a lot of money for a minimum amount of effort. If you are interested you can contact us below.