Get 500% more Leads for your Outsourcing Company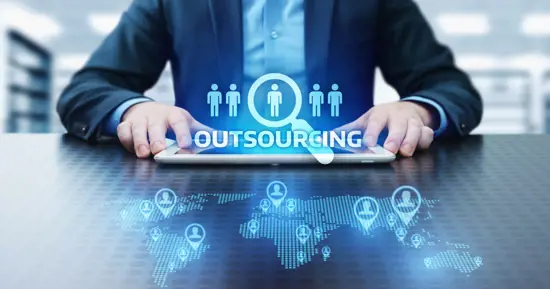 Every single day I get multiple InMail's on LinkedIn. 95% of these are from outsourcing companies wanting my business. Reaching out to companies using "cold InMail emails" is obviously a lot of manual work, and I must assume conversion rates are a joke.
Over the last couple of weeks, we've been developing a solution that allows you to increase your leads by 500%. All you need is a website, and a willigness to franchise our ChatGPT website chatbot product.
The way it works, is that we become partners. We will give you all the required training, and it's free of charge, so we'll never ask your for any money besides revenue share on sales you generate through our ChatGPT website chatbot product. Then we provide you with your own white labelled ChatGPT chatbot product, effectively allowing you to "franchise" our product. At which point you end up with a form on your website resembling the following.
When visitors fills out this form, it will automatically create a ChatGPT website chatbot, by scraping the website provided for training data, ending up with a chatbot answering questions related to the given website. You could argue the following ...
Our product allows people to "talk" to their websites
When the chatbot is done, a demo page will be sent to the client, having copied their primary landing page, and embedded a chatbot such as ours in the bottom right corner of the demo page. Try out our chatbot in the bottom/right corner of this page to understand how the chatbot works, and ask it questions such as for instance; "What's the best ChatGPT website chatbot?" In addition to a demo page, an embed script will be sent to the client allowing the client to embed the chatbot on his website in 5 minutes. To get started, you can click the following link, and fill out the form yourself.
Clicking the above form, and following the process with your own website, allows you to more easily understand the process.
The value of a create a ChatGPT chatbot form
The demo chatbot will only work for 7 days, and the user will have to pay you to get a permanent chatbot. Check out our prices here to understand our pricing model, but we're willing to do revenue share with you if you chose to partner with us - So this is an additional source of income and NOT an expense. In addition, your lead email is CC'ed on this email, allowing you to collect the email, and upsell additional services, such as for instance web design services, application development services, "whatever". What additional services you sell to the client is your business, and we don't really care, as long as you can meet our minimum quality requirements on the client's chatbot, and provide good service on the chatbot parts.
This provides your outsourcing company with an additional income stream for recurring revenue on the chatbot itself, in addition to that if done correctly it could increase incoming traffic and leads by 500%. Instead of you contacting prospects, prospects will contact you. You have created an additional source for leads, that is an incoming lead funnel. To understand what this can do for your lead funnel, realise we've had a 7% conversion rate from website visitors to hot leads ourselves on this tiny little thing. To understand what this can do for your traffic, have a look at the following image, and realise this was the day we installed our "create your own ChatGPT website chatbot form".
Needless to say at this point, but obviously this works! In addition to that it's working, you're of course allowed to create your own chatbot, and embed on your own website. This has given us an additional 500% of extra conversion. If you want to talk with us about this, then start out by creating your own ChatGPT website chatbot, and when you get the email, simply reply to it and let us know who you are, what you want to use this for, and we'll setup a meeting with you with the intention of making you become our partner. And please realise ...
This is a ZERO cost partnership for your company!
Basically, we will never ask you for money before you start selling chatbots to your clients.
If you contacted me on LinkedIn
Notice, starting from today, I will send a link to this article to every single outsourcing company that sends me an InMail with the following text; "Sure, we'd love to partner with you, here's what we do. How can you help?". However, for me to continue the conversation with the sales executive on LinkedIn, and to make sure the sales executive actually read the entire article, I will provide you with a code word at the end of this article. The intention of the code word is to ensure we get high quality partners willing to actually read what we send them, and unless the sales executive responds with the code word, I will simply block him or her on LinkedIn to avoid spam.
The code word is; "foobar".
Copy and paste the above code word into our discussion on LinkedIn as your first response if I sent you a link to this article as a PM on LinkedIn when you contacted me, to prove that you're willing to actually do an effort, and that you're able to understand our business model, and actually read what I send you. After I have seen the above code word, we can have a meeting and discuss a partnership with you.
If you answer with any other word than the above, you will have effectively proven to me that you're useless, and that it would be a waste of my time continuing our discussion, because you're not willing to listen to neither clients nor partners, and I will simply block you on LinkedIn to avoid having you waste my time - Since you have proven that you're not willing to take me seriously, and simply doing what you're doing to attract naive executives for an "easy payday", without being willing or able to read and understand your client's requirements and communication.
My assumption is that roughly 95% of all outsourcing companies will simply fail this test, and I apologise, but our partnership program is only for the best of the best amongst you ...
Besides, life is simply too short to spend it communicating with people who don't listen ... 😁