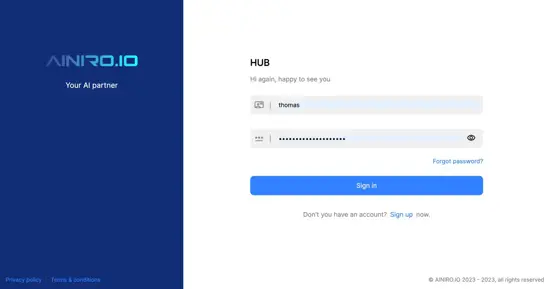 According to our milestones we were supposed to have Hub up running the 26th of April. As you probably know, we've all been working like crazy the last week, so we managed to pull it through 8 days before our scheduled release.
This allows you to register at hub, create a cloudlet, and create your own ChatGPT-based website chatbot 100% by yourself. The DIY version of our product isn't for the "faint at heart" I have to admit, since it's based upon Magic Cloud, which actually is a complete software development platform - In addition to that it's only for partners - And it'll automatically destruct unless you upgrade it to one of our paid plans before 7 days have passed. However, for those skilled enough to manage a WordPress installation, it should be possible to figure out. As an additional bonus if you're a software developer, and/or have software developers in your company, the configuration options Hub and our Magic Dashboard gives you is to be quite frank with you staggering. We will be releasing instructional videos and articles explaining how to setup a ChatGPT-based chatbot DIY style over the upcoming week.
If setting up and configuring your own chatbot is too much work, we do provide this as a service. Don't be afraid to reach out to us if you need help.
What you get
It's easy to dismiss our ChatGPT products as "just another ChatGPT website chatbot". However, when you create a cloudlet with our product, you get a bajillion things nobody else gives to you as far as I know. First of all you get a private Kubernetes POD in our Kubernetes cluster. This is what we refer to as a "cloudlet". This cloudlet comes with a private SQL database, data-centre-wide replicated storage, SQL Studio to extract data, Hyper IDE to create themes and manage your code files, load balancing to ensure 99.999% uptime, etc, etc, etc. Think of it like "the Superman version of a VPS". Our technology is literally the same tech-stack that Google and Facebook runs on.
In future articles we will go through how to get started with Magic to create your own custom machine learning models resulting in a chatbot. If the Magic Dashboard is too puzzling, just click the "Chatbot Wizard" button from inside of your cloudlet. This button will guide you through everything you need to to know, starting from scraping your website to ending up with the HTML code required to have your chatbot working on your own page. Get started below.