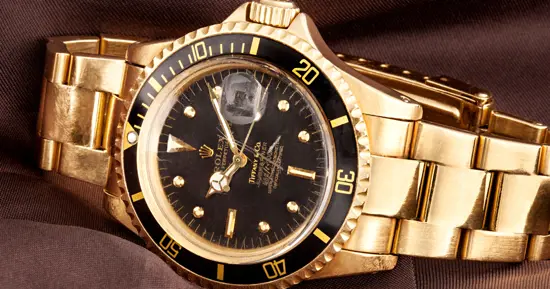 We don't have investors breathing down our necks, and even if all customers were to stop being customers, and we sell zero chatbots having zero revenue, we're in a poisition where we would still be able to continue operations for years to come.
In addition we are 100% privately owned - In fact we're a family company. This allows us to "define" ourselves in a way that other companies does not have the luxury to do. So our goal is to deliver website jewelry AI chatbots, simply because it gives us more meaning, and is more fun. Or to say with other words ...
We want to be "the Rolex" of AI Chatbots
Quality over Quantity
A company such as ours can therefor make strategic decisions other companies simply cannot afford. If you have investors, they're probably on the phone with you 15 times per days screaming at you; "SCALE, SCALE, SCALE!!" We don't have such problems, and neither will we ever have! We don't have investors, we don't need investors, and in fact in case some schmuck comes around offering us money for equity, I've got a baseball bat under my bed for that occasion. I'd rather have STD than "Venture Capital" for these reasons ...
A couple of months ago some guy on Facebook pointed out that we were expensive. Our answer to him was as follows.
Yes, not only are we more expensive, but we're the most expensive AI chatbot out there - And in fact, if you find somebody more expensive than us, let us know such that we can raise our prices! We take great pride in being "the most expensive AI chatbot vendor" out there!
If you don't understand why, please read the headline above!
Spectacular AI chatbots
When people get a chatbot from us, we want them to become awe struck. We want them to say "OMG what an amazing piece of technology". We want them to have the same feeling of awe as they're having when they open up their Rolex for the first time, or bring out their Rolls Royce for a test drive in the country side.
We want our chatbots to inspire our clients to deliver more, stretch further, and become better. We want our AI chatbots to be "an experience". We want our clients to show their AI chatbots to their friends at parties, proud of being an AINIRO client, having their friends answer ...
OMG, you've got an original AINIRO?
So far we've got 100% success ratio, and every time we deliver a production ready AI chatbot, we get ZERO objections on our price! Once they see the chatbot on their website they immediately understand why we are more expensive! This makes it extremely rewarding working at AINIRO, and every time we deliver a chatbot to a client, we celebrate. And so do our clients!
To illustrate that fact, realise that we spent 20 hours on our Club de Mode chatbot. In the short term we lost money on creating it, but this doesn't matter, because just like a Rolex, we know the client will keep his chatbot for decades to come - The same way a Rolex goes down through generations in families!
Aria is working on another Shopify integration now. She's been working on it for more than a week! The quality we will be able to deliver in the end because of her dedication will of course be unmatched by the rest of our industry. It's the equivalent of a hand made Rolex, Rolls Royce, or Ferrari. It's simply spectacular for these reasons! The day we deliver it of course, will be a day of celebration, both for our client and for ourselves.
Our clients are our friends
This allows us to get to personally know every single client we take on, spending hours and sometimes weeks exploring their specific needs, making sure we deliver exactly what they need. Our clients becomes personal friends of us, and vice versa. It's the equivalent of chartering a plane to fly down to Switzerland, and make a physical appointment with Rolex, to hand pick your watch.
For the record, this makes it impossible for us to accept all clients. Some clients are simply not mature enough to understand the responsibility of what it implies to own an AINIRO chatbot. Either they're "just looking for a chatbot", at which point they've misunderstood our value proposition entirely - Or their website isn't good enough for us wanting to pollute our brand by installing an AI chatbot on it.
Several times we've told clients they need to update their website before we can deliver an AI chatbot to them!
In fact, yesterday we turned down a potential partner and client for these reasons. Quality over quantity, simply because it's more emotionally rewarding for us, and allows us to wake up in the morning knowing for a fact that our clients are happy we're up!
For these reasons we now have a line of clients waiting for their AI chatbots. Others might be able to deliver you a "Swatch" in 5 minutes. We need at least a week, sometimes even more, before we've been able to create the quality you deserve - But then again, once you get it, you will understand why you had to wait.
Our AI chatbots are literally "assembled by hand", made in Norway, by a team dedicated not to deliver as much product as possible, but rather to deliver as high quality as we're physically capable of doing. This is why getting an AINIRO AI chatbot becomes an experience - A point in your calendar through which you will define your life as in "before and after". Exactly like we want it to be!
If you want to sign up for our waiting list, and qualify for becoming our customer, you can contact us below.
But please, don't take it personally if we cannot deliver a chatbot to you. All communication between us and you is also 100% confidential!