Turn your Web Design company into a Website Chatbot Company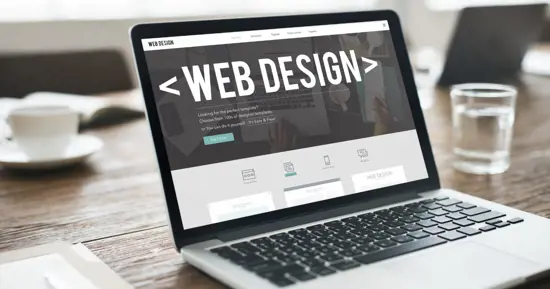 Yesterday we finalised the final pieces of the puzzle to have EMCS white label our products. EMCS is a small UK company delivering Web Design services, they can fix your computer, and they can install Starlink for you - Plus probably a bajillion other things.
EMCS is a small "mom'n'pop" store, and they're therefor very close to my heart for reasons I have spoken about previously. And it makes me feel great about myself being able to help them thrive and embrace AI to an extent that probably wouldn't have been possible without a heavy technology partner such as AINIRO.
Such synergies allows us to collaborate and share revenue with EMCS, while they get to leverage our ChatGPT technology to gather leads and upsell to clients. Basically, win, win, win! Such partnerships becomes a combination of white labeling and franchising. I'm not sure what to really talk about it as? "White chancing"? 😅
How your Web Design Company can Leverage ChatGPT
If you have a small web design company, delivering web design services to your clients, we would love to talk to you. We would love to have you partner up with us, allowing you to upsell ChatGPT website chatbots to your clients. This would give you an additional income stream, recurring revenue, based upon subscription-based services - In addition to that the technology itself could obviously be used to gather new leads for your existing business.
We will be your second level support team, but you own the clients you sign up for your chatbots - And we prefer to be "invisible" if possible, and never have direct contact with your customers. Whatever revenue you can add to your company's monthly revenue is 100% your business, as long as you give us monthly reports on how much revenue your website chatbot products provides you with, and share this revenue with us according to our standard revenue stream sharing key.
Upsell using ChatGPT
Research in the field shows us that selling a new product to an existing client is 20 times easier than selling the same product to a new client. This implies that if you have an existing list of clients, it is 20 times easier for you to sell our ChatGPT website chatbots to your clients than for us to sell the exact same product to the exact same client.
Building customer trust takes time
This implies that if you've got a web design company having created trust already, maybe with some few hundred clients in your portfolio, it would be very easy for you to sell our ChatGPT website chatbots to these clients. Our website chatbot technology is also extremely performing compared to everybody else out there. No offence here, but we simply have the best tech in this space 😊
For a web design company focusing on things such as SEO and page speed to deliver high quality product to their clients, such details becomes the "crucial difference" for obvious reasons.
We will give you traffic
We perceive such partnerships as strategically crucial partnerships for us. Even though we want you to hide us, we also want to be able to openly speak about you. This implies that we will be giving you traffic by linking to your website, and maybe even directly give you leads. For us this makes perfect sense, since we want to be a technology company, while having our partners deliver the services required to setup and configure chatbots for clients. This implies that we'll even give you traffic to your website, with high quality backlinks, and help you market your services any ways we can.
Becoming a partner implies becoming a part of the extended AINIRO family 😊
We'll give you all required training
In addition to the above obvious benefits, we will also give you training on everything required to setup website chatbots, configure these to perform with high quality, and basically being able to deliver amazing quality to your clients allowing you to rest assure of that you're using the best tech in the market for your clients.
This allows you to focus on what you're good at, which is nurturing and growing your clients - While we're your backbone in the website chatbot space, making sure your web design company is always able to deliver the best ChatGPT website chatbot that exists. If this sounds interesting, please contact us using the link below. We're looking forward to making you shine 😊