Why you need to Qualify your Website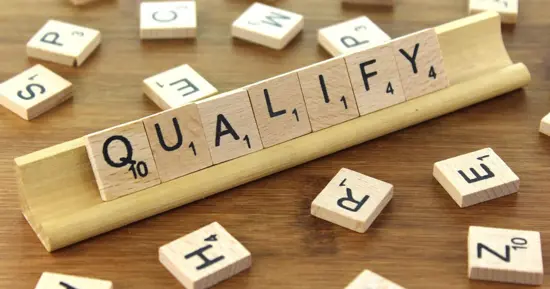 We don't accept everybody as clients. Sorry, it's just the way we are. We are a tiny exclusive and Norwegian chatbot company, and we don't need to scale. We don't have investors, and we have no plans to hire in the near future.
In addition we're family owned and operated, and we intend to keep it that way. This implies that when you become a client of AINIRO, you become a part of our "extended family", and we're simply not willing to let everybody become a part of our extended family.
Not qualifying is of course not a comment on you as a person or human being. You might be the best human being alive today, yet still not able to meet our qualifications for an AINIRO AI chatbot.
What are the qualifications?
First you need a great website. If your website has technical problems, bad structure, or for some reasons are not possible to crawl, it's simply too much work for us to create a website chatbot for you. In addition, a bad quality website tends to imply bad quality in general. Therefor, the minimum requirement from you is that you're able to actually create a high quality website. It's the only means we've got to ensure you're "worthy" of an AINIRO chatbot, in lack of better words.
Secondly, you need to at least know some basic things about AI and ChatGPT. If we need to spend countless hours explaining to you why something is not possible, it's simply not worth it for us. An AINIRO chatbot is a badge of quality for your website, and unless you understand the basics of AI, this reflects badly back unto us.
Third of all, being able to attend meetings with us exactly when we have an appointment is crucial for us. We've already got way more orders than we can deal with in the near future, and we don't need your business. Not showing up for a meeting you're supposed to be attending is quite frankly disrespectful, and we'll simply move on to the next client. Others have spent a lot of time qualifying for a meeting with us, and we having a meeting with you, implies we had to tell somebody else to wait.
The last point goes without saying really, but if we consider your business to be unethical, immoral, or somehow dangerous or damaging to others, none of the above is important anymore, and you've got zero hopes of ever qualifying. Examples includes selling illegal substances, pyramid schemes, dubious religious sects, encouraging criminal activity, spreading misinformation or lies, racism, hate speech, etc - But really, these are things we consider on individual cases, and you might not meet our qualifications regardless of whether or not you're none of the above.
We reserve the right to chose our clients
There are "a bajillion" other ChatGPT chatbot providers out there, and I am sure somebody else would be happy for your business.
If you didn't qualify
If you didn't qualify for an AINIRO chatbot and it was a problem with your website, you can read the following list to improve it, such that you might qualify in the future.
Ensure your've got a sitemap
Ensure your site is at least to some extent search engine optimised, since this often implies it's got high quality data, easily traversed for our crawlers
Ensure your site performs well and can be easily loaded using for instance Google's Page Speed Insights
High quality images, with high quality alt text
Assuming you can meet our other non-technical requirements, once you've fixed the above, you can reach out to us again, and we'll check your site again to see if it's good enough.