Finally, our Chatbots have a Button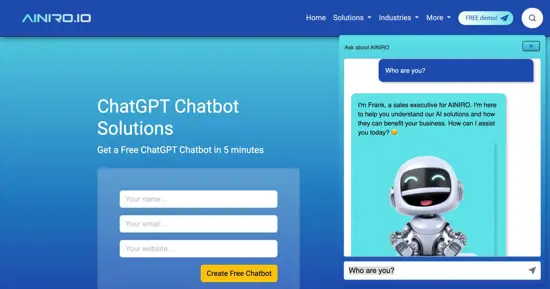 Finally, our chatgpt chatbot have a button. This has been by far our most wanted feature request for months now, and it only took a couple of hours to create - However, in our list of priorities we had more important things to do, such as our VSS embeddings SQLite plugin, and the ability to display images more reliably, adding 20+ chatbot themes, and increasing the core product's quality by 10x.
However, starting from today you can finally have a button on your chatbot 😊
A small button for mankind, a big button for us 😅
For those already having embedded your chatbot on your website, there's a tiny change to your embed script if you want to use the button. Basically, just add a simple query parameter named "submit_button" and set its value to "true". Aria or Tage can help you with this if you struggle.
If you'd rather want to create a new embed code, all you've got to do is to make sure the "Submit button" checkbox is turned on - Assuming you've got a profesional or enterprise license. Basic chatbots are co-hosted in a common cloudlet, so we don't provide access to cloudlets in our basic package. Below are the UI changes to the dashboard allowing you to decide if you want a button or not.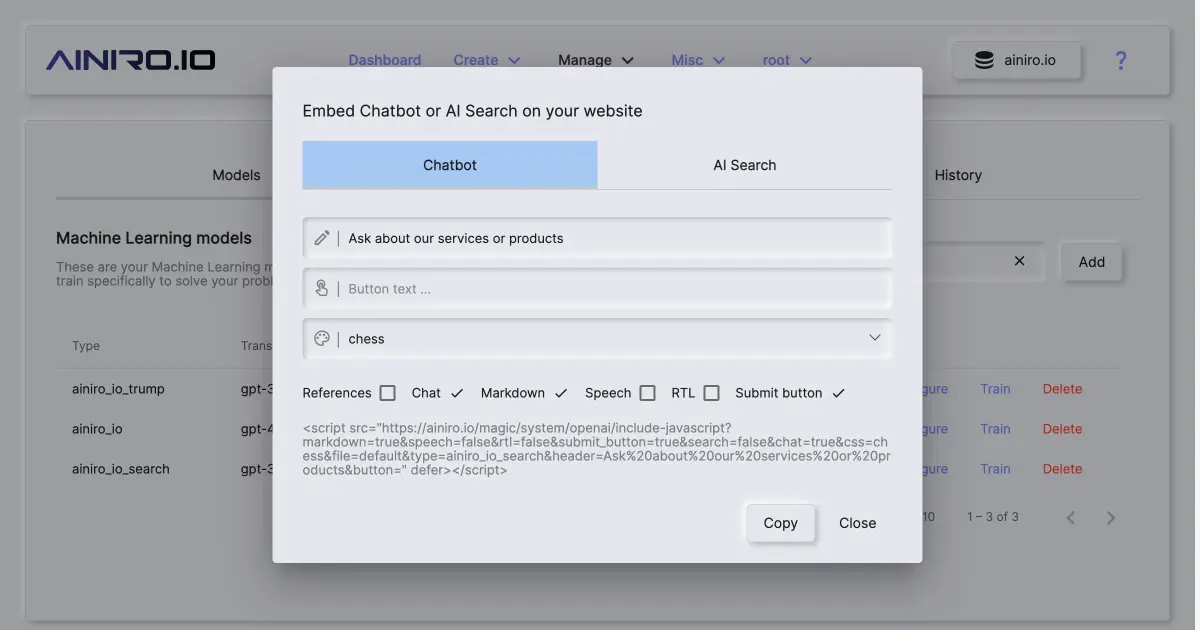 The chatbot wizard will by default now create a chatbot embed script that shows a button, so if you're one of our partners, you're already creating chatbots with buttons starting from today.
UX and UI changes
This is our first frontend UI change in some time, ignoring the 20+ themes we created a month ago. However, starting from now, we will be focusing more on frontend changes, and UX changes, since our backend technology is super stable now, and arguably capable of "splitting the atom".
Some of the features we are considering is widget support, allowing the chatbot to display Google Maps, YouTube videos, etc. Some of our partners have also asked for the ability to force users into providing their email address before we start a chat session. We're also probably going to create the ability to maximise the chatbot, and/or embed the chatbot directly on a page, and not as a "chat button". However, at least for now, your chabot has a button. For phones and devices, this is actually a pretty drastic improvement of usability, since a lot of people struggled to understand how to actually send their message to the chatbot. Below is a screenshot of how the button looks like.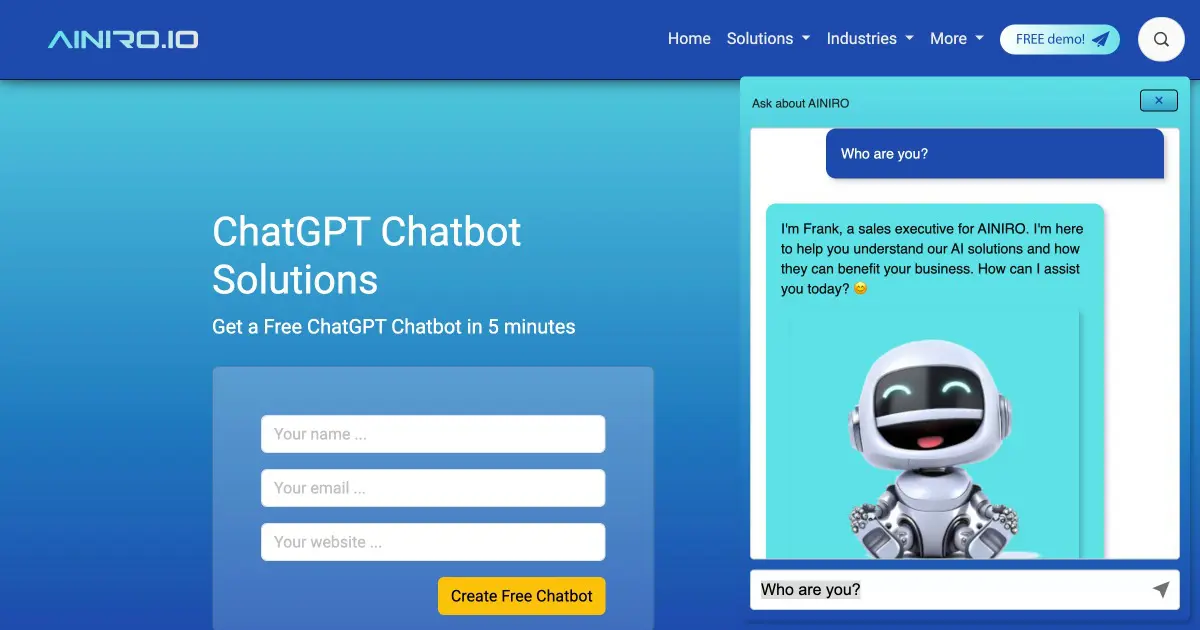 Such a tiny feature, yet so important ... 😉