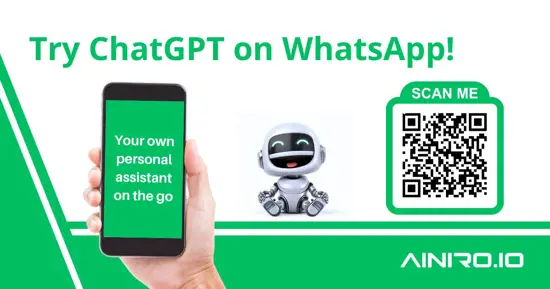 This week we implemented support for our amazing ChatGPT AI chatbot technology on WhatsApp, Messenger, and SMS. Today we're publishing an example WhatsApp account, where you can ask questions about our products and services, as an example of what a WhatsApp AI chatbot can do for your business.
The point being that you can use such WhatsApp and ChatGPT chatbots to help out with customer support, work as sales executives, generate leads, etc. An AI chatbot never becomes tired, it works 24/7, and it'll never ask you for a vacation. It's quite frankly difficult to exaggerate its advantages. Below is an infomercial explaining some of the advantages.
Scan your website for data
The way it works, is that our systems will scrape your website for data. Your chatbot again, will be able to answer any questions related to your website's data, effectively being fine-tuned from whatever information you've got available on your website.
This turns ChatGPT into a domain expert on your problem, allowing it to serve as a customer support agent, and answer questions that ChatGPT doesn't know how to answer in its original state. In addition, the chatbot can be configured to work as a sales executive. See an example response below to understand what we're talking about.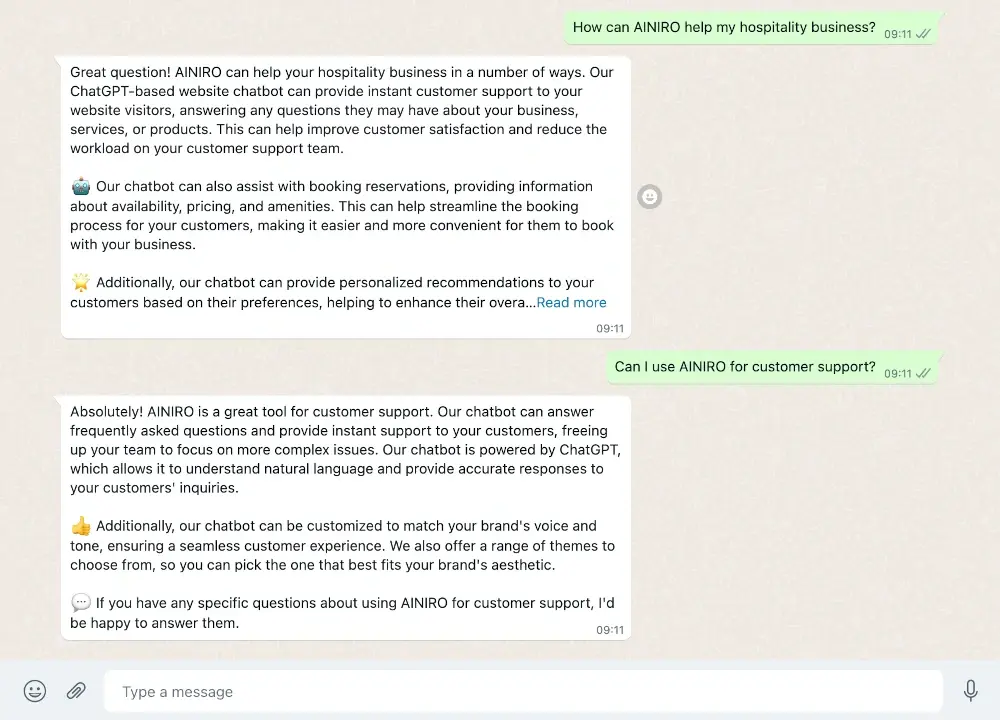 Get your own WhatsApp ChatGPT chatbot
If you're interested in having your own WhatsApp chatbot based upon ChatGPT, you can contact us here, or simply create your own demo chatbot here. We will contact you as fast as we can, and discuss your particular needs, and help you out with everything required to create and implement your own WhatsApp chatbot. The starting price is €49 per month for such a chatbot. If you need help with configuration, we charge an additional one time fee of €498.
We also have partners in Norway, UK, US, and Mexico that can help out with creating such chatbots for you if you prefer to work with local resources. You can find our partners below.
All of the above partners have gone through extensive training, and are certified partners of AINIRO, capable of helping you create and implement your own WhatsApp ChatGPT-based AI chatbot. BTW, if you're in digital marketing and you want to become our partner, you can read about our partner program here. The way it works, is that we allow you to white label our product, effectively franchising our technology.
Try out our WhatsApp chatbot below to understand the benefits. If you're convinced, you can also simply leave your name and email in WhatsApp while chatting to our AI chatbot, and this will instantly trigger a lead in our systems, and one of our machine learning experts will contact you to ask you about your requirements.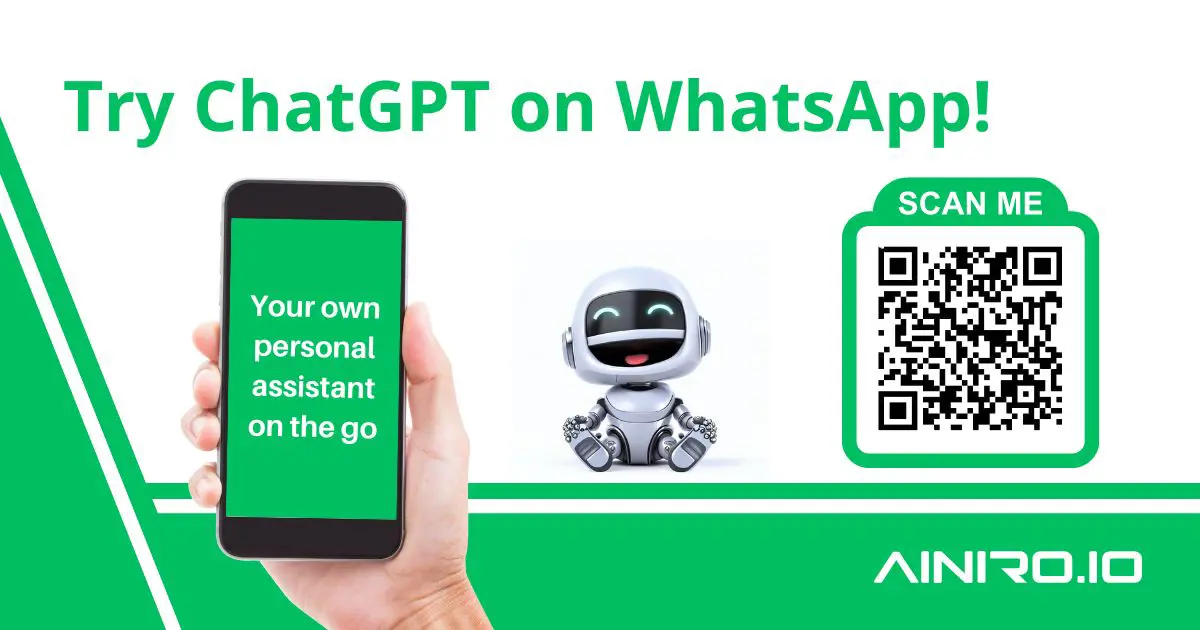 Psst, our WhatsApp ChatGPT chatbot's phone number is +46 73 474 59 41. Swedish number, yes we know. To have your own ChatGPT website chatbot, you'll need to have a phone number registered for accepting messages, and interact with your Facebook and Meta account. However, these are things we'll help out with during our setup process.