Fairy Tale Sales Figures from our Shopify Chatbot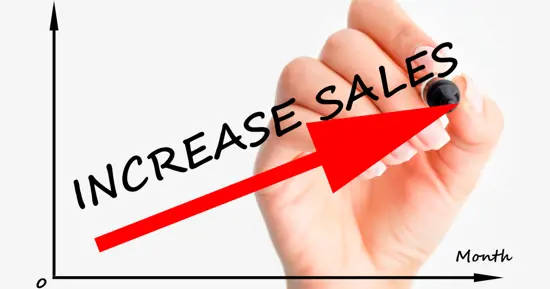 A week ago we started rolling out our first Shopify integrated chatbots, and we're now beginning to see data about how it's performing. Since I am not sure if I can publicly write about the client, I will anonymise the actual client, but so far we've seen.
60% increase on conversions
800% more sales last Saturday
600% more sales last Sunday
42% drop in traffic in the same period because of no active campaigns
It is of course way too early to conclude since we've only had Shopify integration for a week out in the market, but even if these figures are twice as good as what we'll land on eventually, and the trend continues, we're looking at 3x as many sales in the future because of our chatbot at one of the sites where we've integrated our Shopify chatbot.
300% increase in sales on Shopify because of a ChatGPT chatbot 😁
The reasons for these insane figures of course, is because OpenAI have allowed us to create an AI chatbots that is simply 100x better quality than whatever you could get your hands on 5 years ago. This of course increases engagement resulting in more trust and happier clients, because the chatbot can create a personalised experience for them, where they're guided through their shopping experience, and feel as if there's a human being helping them out each step on the road.
Research about chatbots
Some 5 years ago IBM hooked up with Accenture, Cognizant, Forbes, and a whole range of other large companies and produced a research paper that concluded with that an AI chatbot increases sales 67%. This is 5 year old data, and a lot of things have happened since then. If you compare the quality of what AI chatbots were available 5 years ago, and for instance the stufff we delivered to Club de Mode, the difference is obviously several orders of magnitudes - Implying we suspect that you can probably multiply these 67% by 5 to 10 times.
Resulting in additional sales in the orders of 300 percent because of our AI chatbot 😁
And we're now beginning to see figures showing us we are probably right, and the above is probably the truth about our AI chatbot technology.
An AI Chatbot Example use case
If the above 300% figures holds up and continues, you can imagine a company selling product for $1,000 per day. Within a week after we've delivered a chatbot to them they're selling for $3,000 per day. If you imagine they've got overhead of 80% delivering their product, and 20% is their profit, their old profit becomes $200 each day. Their new profit becomes $600 each day.
Before they installed an AINIRO chatbot they made $73,000 each year
After they installed our chatbot they make $219,000 each year
This is an increase of $146,000 each year, and they're paying us €2,876 the first year of operation and €2,376 consecutive years. When the dust settles they've made an additional $143,124 the first year of operations.
That's an ROI of 49,764 percent the first 12 months after they got their AINIRO chatbot
Their ROI is basically counted in seconds after they install their chatbot into production.
Wrapping up
It is too early to conclude with 100% certainty, but as I started out with, since we installed the chatbot on this particular website conversions have increased 60%, and the last couple of days they went from an average of 2 sales per day to 5 to 9 sales per day. Yet again, I want to apologise for having to keep this specific client anonymous since I haven't had confirmation from them that I can actually write about their figures in public - But if you want to try out a similar chatbot to understand how it works, you can find Club de Mode's chatbot below.
You can also watch the following video where I go through parts of the sales psychology we used when setting up Club de Mode explaining why this particular chatbot technology is so powerful and capable of resulting in 3x as many sales.